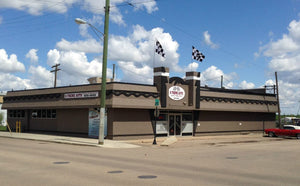 Phone us @ 306-825-4949
IF YOU HAVE QUESTIONS OR DON'T SEE WHAT YOU ARE LOOKING FOR
The #1 Place to go for 12 Volt Service and Accessories in the Midwest
X-Treme Auto provides high-quality installation and repair services for auto electronics, accessories and more for clients in the Midwestern Canadian Prairies.
From car audio to remote starters to trailer hitches and RV accessories, X-Treme Auto offers expert workmanship and the best brands in the industry.
Family-owned and operated, our team has over 60 years of experience in the automotive industry. Our technicians are dedicated to excellence in all they do, and their commitment guarantees your satisfaction.
Contact us today for equipment pricing and to schedule an appointment.